Vi's oldest daughter, Sherry, lives in Lexington. She has three children. Next is Tina who lies in Pikeville and has two children and two grandchildren. Terry lives in California and has two children. Her son is in the armed services. Connie lives in Pikeville with her husband Rev. Terry Bartley. She has three children. Steven is in the National Guard. Vi has one great-grandchild. She married very young and got an early start on grandchildren.

(I may not have counted all the "little ones" correctly. I'll be glad to make a correction if someone will let me know.)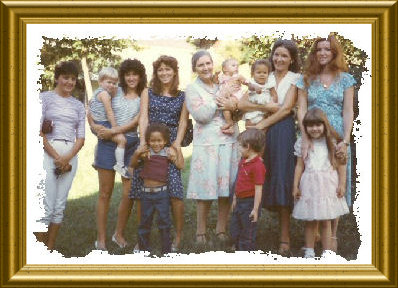 Jennifer, Connie, Terry, Mother, Violetta, Tina and some of their offspring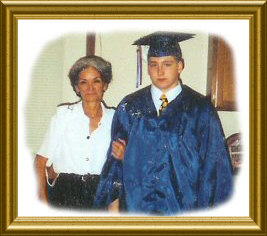 Violetta and Steven (high school graduation)
Violetta's first grandchild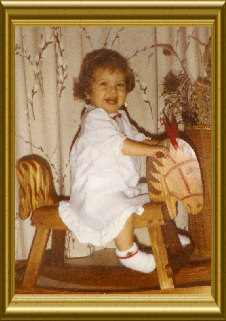 Elizabeth, Tina's daughter
Elizabeth also gave Violetta her first great-children (I think!)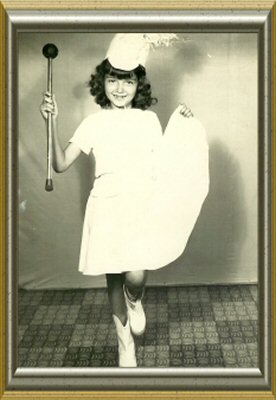 Violetta stepping high, Burdine Elementary School Days
Violetta's culinary arts are unexcelled. Give her a spoon and a few ingredients and she can turn ordinary fare into the exotic. She has followed that line of work for most of her adult life and seems to love doing it. The diners love it too!
"In the army now!"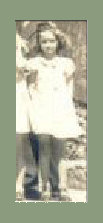 The pictures isn't clear, but if you look closely, you can see that Vi is wearing Buford Gilliam's army hat. Buford worked in our store. This was on Sunday. She is part of the group picture of the Sunday School at our church page.
See more of Violetta's family on her "Next Generation" page.
Copyright Delores Adams 2/3/04