Ruby Delores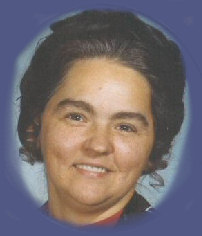 I am employed by an optometrist as bookkeeper in Whitesburg (Thinking of retiring!).
I am blessed to have a job that I enjoy and can work with and for great people.
I still attend the same "family church" where my mother became a charter member in 1941 and Daddy followed her shortly afterward.
I also still live in Jenkins where I was born and reared. I have moved away a couple of times, but gravitated back home. The hills call me back irresistibly.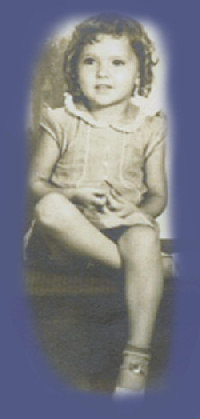 Every morning, Mother stood me in a chair and put the finger curls in my hair. At least for more than the first six years of my life, until Violetta came along and Mother had to divide her time between us. We had household help at times and sometimes it became their job to twirl the curls before I left for school. (I'd like to have that kind of service now!)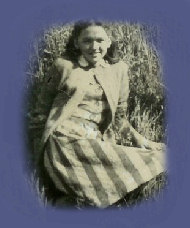 Ah! for those carefree days again!

Before you know it, it's 8th Grade Burdine School graduation time
I think I have the names right.
Back from left: Bobby Hamby, Jackie Belcher, Bill Griffin, Sophia Haley, Eloise Kiser, ? Byrd, Grover Taylor (Principal), Charles Anderson, Vivian Williams, Mae Tucker, Tom Baker, Danola Greer, Barbara Whitaker
Front Row: Ronnie Swindall, JoAnn Farley, Rheta Gay Parks, Williams Blevins, Jo Mullins, Patsy Bates, Paul Hendrix, Delores, Belle Potter, Arnold Williams

I don't remember this occasion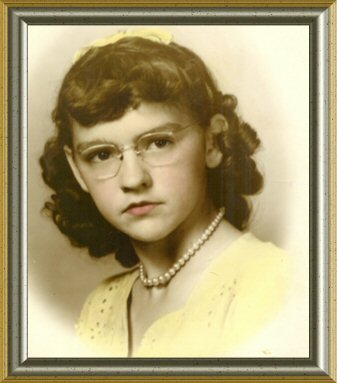 And get a load of this hair! A product of my sister-in-law, Ona, who was brave enough to tackle the hip length tresses. Pity the poor folks who had to sit behind me in church!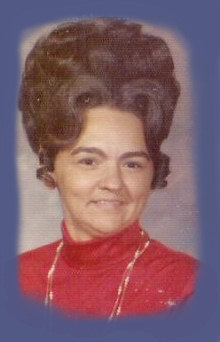 Days of the "Beehive"
Later, more conservative!

Though I have no children of my own, I was able to help with the "care and feeding" of three step-children. They are grown now and have children of their own. Some pictures are available on my "Next Generations" page.

Following the snow plow over Continental Divide at Rabbit Ears Pass, CO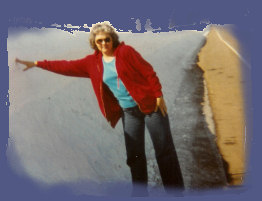 Delores measuring snow wall

B.J. (Butkins, Jr.)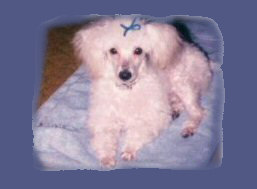 Baby B.J.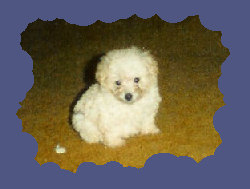 He adopted me from the time he was six weeks old. As a baby, he sat outside my bedroom door and cried if he couldn't get in.
My little buddy for 15 years. I miss him very much!
(His "father" was a doctor from Tennessee)
"Rusty"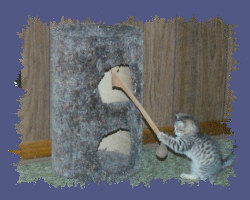 Wal-Mart's toys can't compare to the fun of having catnip tucked in the toe of old pantyhose!
Rusty's half sister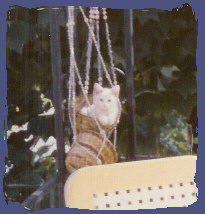 "How could that bird be so fast!? Oh well, I'll just be a flower."

Some of my dolls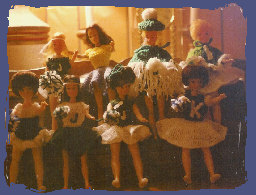 Some are Jenkins High and UK cheerleaders.

The early years
Delores and T.C. Whitaker
Married 21 years. T.C. died 2/1/73

Brothers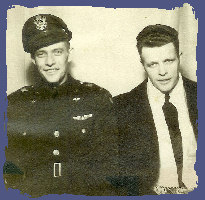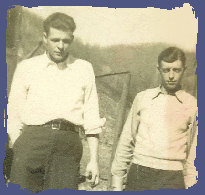 Pat & T.C. ~~ T.C. & Farley
Siblings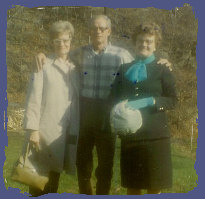 Helen (Whitaker) Mullins, T.C. & Lura (Wynn) Phelps

"Long ago"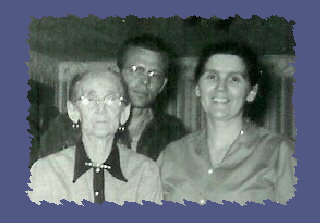 Grandmother Farinda Robbins, T.C. and Mother